Speckled Trout
Most popular fish we catch.  Summer is the best time for "specks" but we catch them also in the fall.  Most of the trout we catch are 3/4 to 2 lbs with the occasional 3+ lb. fish.  The limit is 25/person with a 12 in. minimun size.

Sand Trout or White Trout
These look just like specks but have no spots. These fish average about 11in and are very plentiful in the summer. We catch them with the specks.  They have no limit.

Redfish or Red Drum
The second most popular fish we catch.  They can be caught year round with the fall being the most productive time.  We catch redfish that range from 16 in to 50 in.  The limit is 5/person with a 16 in. minimun and only one may be over 27in. The over 27in are called Bull Reds.  Customers have caught Bull Reds weighing over 30lbs.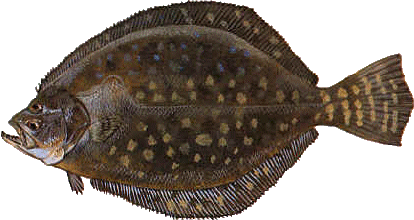 Southern Flounder
Southern Flounder has a Daily Limit of 10 per person.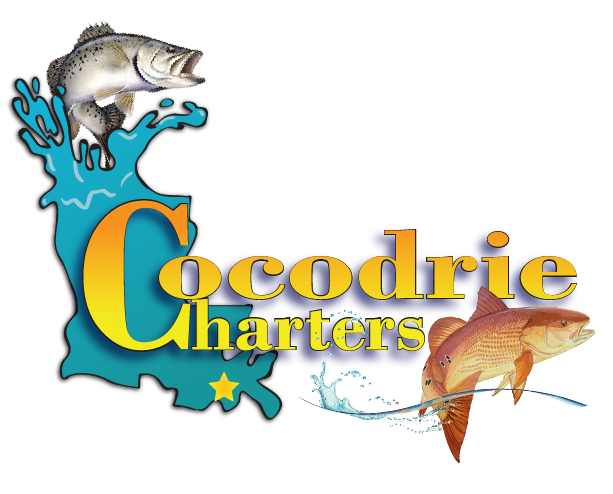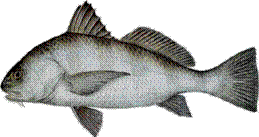 Black Drum
A close cousin the the redfish.  They normally are caught with the redfish. Drum are primarily bottom feeders that can reach weights of 50+ lbs.  The limit on drum is the same as redfish.